Your desire to change must be greater than your desire to stay the same.
Electrolysis Tip
For a more comfortable treatment, avoid caffeine for a few hours before your appointment.
A year from now, you may wish you had started today.
- Karen Lamb
Did You Know?
The probe your electrologist uses to remove your unwanted hair is usually about the same size as the hair being removed.
Electrolysis Tip
Clean skin releases unwanted hair more easily. Remove your makeup before your appointment,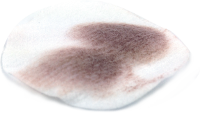 so the hair follicles are clean and accessible.
Electrolysis Tip
Ask your electrologist for aftercare advice. They can recommend the product that is right for your skin and treatment program.
.Imagine the day where you can say, "I did it. I never gave up. I never quit." The day when you have no more unwanted hair. It may take awhile to reach that moment, but your electrologist will be there with you every step of the way. And you will thank yourself for the rest of your life.
Did you know?
The hair you see is not all the hair you have. Hair grows in cycles. That's why it takes more than one appointment to permanently clear an area.
Electrolysis Tip
It's okay to shave between treatments, but never, ever tweeze!

Did you know?
If your electrologist can't see the hairs, they can't zap the hairs. Plucking, waxing, threading, or tweezing before your hair removal appointment reduces the number of hairs your electrologist can remove.