.I'm not telling you it's going to be easy; I'm telling you it's going to be worth it.
Did you know?
If your electrologist can't see the hairs, they can't zap the hairs. Plucking, waxing, threading, or tweezing before your hair removal appointment reduces the number of hairs your electrologist can remove.
Do something today that your future self will thank you for.
Did you Know?
Electrology is the only hair removal method recognized as permanent by the FDA.
Electrolysis Tip
Clean skin releases unwanted hair more easily. Remove your makeup before your appointment,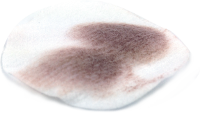 so the hair follicles are clean and accessible.
Electrolysis Tip
It's okay to shave between treatments, but never, ever tweeze!

Electrolysis Tip
Schedule your haircut for after your appointment. A haircut leaves tiny "decoy" hairs all over your face!
Did you know?
The hair you see is not all the hair you have. Hair grows in cycles. That's why it takes more than one appointment to permanently clear an area.
A year from now, you may wish you had started today.
- Karen Lamb
Electrolysis Tip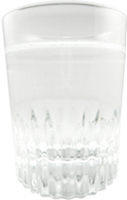 Hydrate, hydrate, hydrate!
Drinking plenty of water helps unwanted hair slide right out.