Tana turns unwanted hair and bullying into a rewarding career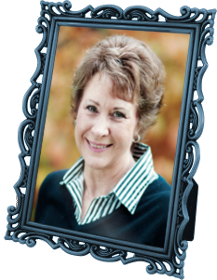 As a young girl, Tana Anderson was bullied and teased relentlessly. "In those days we wore dresses to school every day and having hairy legs and arms was pure embarrassment for me," Tana says. Her problem of excess hair growth was related to hormonal changes that occurred as she entered puberty. By the age of 10, she started shaving her legs, but the problem worsened.
"The kids at school would taunt me with names like 'dog legs' or 'monkey arms,' and then later in Junior High I would be taunted with names like 'the bearded woman.' In fact, I thought for sure that I should join the circus because I felt like a freak of nature.
The bullying took a toll
Tana came home from school crying. She had been trying to manage her unwanted facial hair by tweezing and shaving, with little luck. Her mother looked into facial waxing for her daughter, and by the time she got married, Tana was traveling everywhere with a wax kit, which she used at least once a week.
Today, as an electrologist, Tana has incredible compassion for her clients - many of whom are embarrassed, ashamed, and at a loss - who come to her for hair removal. That's because, although Tana has been an electrologist for 30 years, she was a client first, and she knows first-hand the struggles that come with excess hair growth.
Now living in Bend, Oregon and running her business, Bend Electrolysis, Tana sees a variety of clients with a wide range of hair removal needs. It's a job for which she has great passion. "My excitement comes from helping men, women, transgender people, and adolescents feel free from their unwanted hair," she says. "I know from my own personal experience that getting rid of your excess hair frees you up to be joyful about who you are, and how you present yourself to the world around you."
The pain of hirsutism
Tana's personal journey to becoming an electrologist began in those early years when she was so brutally teased at school for her excessive hair growth, known as hirsutism. Hirsutism is a condition of unwanted, typically male-pattern hair growth that can be coarse and dark. The hair may appear on areas where a woman would not typically grow hair, including the face, chest and back, or it may take the form of excessive growth where a woman might otherwise have only lighter hair growth, such as the legs and arms.
Hirsutism can be caused by a number of factors including increased androgen levels. It can also be caused by genetics, ethnicity, pregnancy, puberty, menopause, medications and even certain medical conditions. Electrologists are trained to identify clients who may be experiencing excessive hair growth due to a medical condition, and refer them appropriately.
Tana's life changes
It took years for Tana to find a permanent solution to her challenge. But in May of 1977, she read an article in Good Housekeeping magazine that changed her life. The article featured a woman who suffered from the embarrassment of unwanted hair so severe she wouldn't go out of the house. She felt hopeless. Then, she discovered electrolysis, and it changed her life. While reading the story, and seeing herself on the pages, Tana burst into tears. "The tears turned out to be tears of joy because now I knew something could be done with this 'hopeless' situation I felt I was in."
Tana was thrilled to hear there was a permanent solution to hair removal, and hopeful it would make the same difference in her life. She lived in rural Montana, and discovered the closest electrologist was 100 miles away, in Great Falls. She quickly made the decision to schedule her consultation. "The electrologist explained to me that I actually wasn't a freak of nature, but pretty normal. A lot of people have this issue."
Tana's electrologist explained that years of tweezing and waxing had made her hair growth worse, but nothing was irreversible. After a lifetime of dealing with unwanted hair, Tana was understandably eager to begin, and set up two-hour appointments three times a week, to catch the hair in the earliest stages of growth. "I was determined to get rid of my excessive hair growth and was dedicated to keeping my appointments," says Tana. "It wasn't long before my electrologist had me down to two hours a week instead of two hours each treatment. Then I was coming every two weeks, then once a month and so on."
Her new direction
Tana's enthusiasm for electrolysis grew, and her electrologist encouraged her to look into the field as a profession. Tana's interest was piqued. So she and her small children made the trip to Scottsdale, Arizona, where she studied at the Gail Walkers Arizona Institute of Electrolysis. "We were trained on every machine that was available at the time. We were trained in all modalities, straight electrolysis, multi-needle electrolysis, the blend and thermolysis," she says.
In 1982, Tana opened her own electrolysis business, which she still runs to this day. Her motto: "No more bad hair days!" This is more than just a business tagline. It's a promise that people who are embarrassed by hair growth don't need to hide in shame anymore, and that she is proud to help others reveal their true beauty to the world.
Inspired by compassion
"The passion that I have for electrolysis comes from the compassion and understanding that I have for my clients. I have passed this compassion and caring spirit on to my two daughters who have followed in my footsteps," Tana explains. "I am so proud that we have been able to help so many people. I will continue to do electrolysis for as long as my body will allow it."